Choir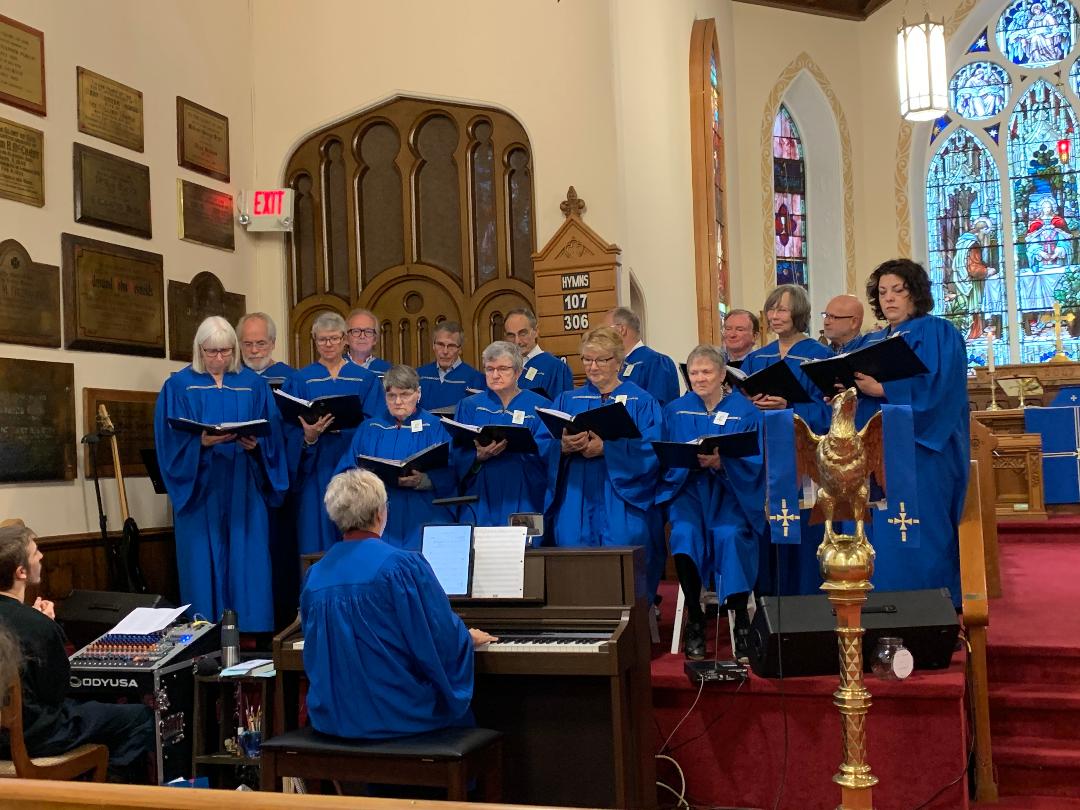 Every week the 10:00 am worship is enriched by the vibrant music of our choir, under the leadership of the Music Director. The choir is comfortable with a range of musical styles, from classical to gospel, contemporary to Taize. Additionally, a number of choir members are skilled instrumental musicians, and their musical gifts are utilized to augment the worship experience.
Any instruments, and all levels of skill are welcome!
We are currently searching for a new Music Director. Please contact the Rector for more details.