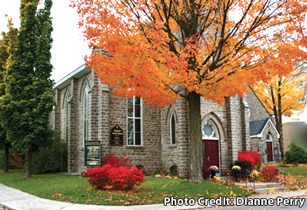 Welcome to St. Paul's Brockville.
Physically distant, spiritually close, congregating online.
Our primary worship service continues to be our Sunday morning live-stream at 10:15 on our Facebook Page.
Please join us for prayers, services and stories and get up-to-date information on our Facebook page:
https://www.facebook.com/St-Pauls-Anglican-Church-Brockville-213888161960024/
We live-stream on Facebook Sundays at 10:15am & Wednesdays at 12:00pm.
2020 Vestry Report available here
St Paul's Anglican Church in Brockville is looking for a Director of Music to nurture the spiritual life of the congregation through music. This includes leading, organizing, and developing our congregation's worship experience by providing appropriate instrumental and choral support at regular Sunday services as well as other special services and events. Please click on this link to find more information - Job Posting: Director of Music
We are a family focused congregation discovering together what it means to be followers of Jesus in our town and for our time. Some have attended St. Paul's their entire lives. Others are new to any church. Our motto is Being Disciples . . . Making Disciples. The word 'disciple' means 'learner'. We want to be a learning congregation - open to God's direction as we read and study Scripture. We want to worship in joyful, strengthening ways. We want newcomers to feel welcome and members to know that they belong to a loving, supportive Christian community. And we try hard to serve our city of Brockville in practical, tangible ways.